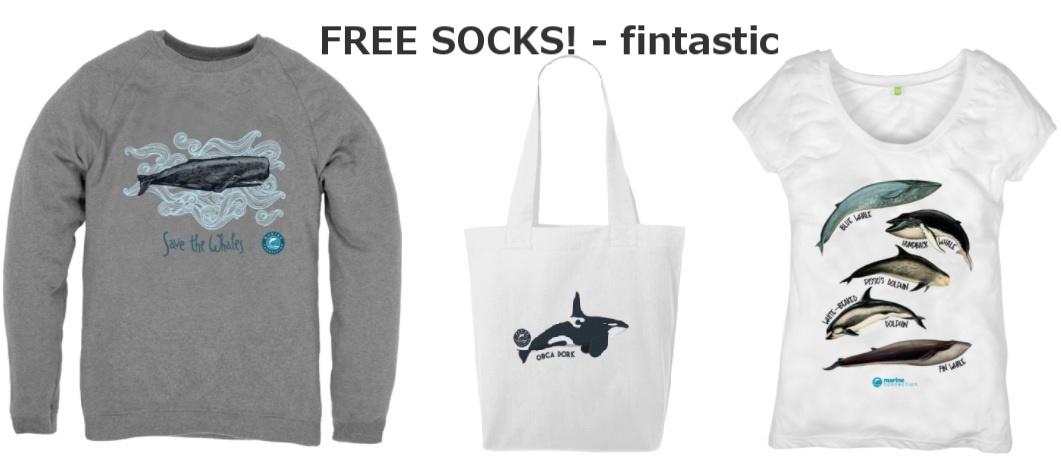 We know many of you dedicate your time to stand up or step out at rallies around the world for whales and dolphins and we think those campaigning feet deserve a little treat in return.
If you spend over £15 on any of our merchandise this week as a thanks for your purchase you will receive a FREE pair of cool, comfortable and animal friendly bamboo socks!
Just enter the code SOCKY at checkout and we will take care of the rest.
Thanks for your support – we couldn't do this without your help.