Follow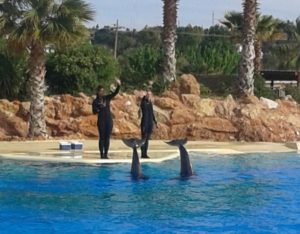 ing the recent public event in Tampere in relation to the future of the dolphins from Sarkanniemi dolphinarium, Marine Connection are extremely concerned to report that a deal may have been agreed between Särkänniemi dolphinarium and Attica Zoo in Greece to send the four dolphins from Finland to that facility, as well as two from Park Asterix, France.
What is very disturbing is that apparently the CITES documentation required has already been approved, despite the fact that in 2012 a law came into force in Greece banning all animal performances. There has been a campaign to close the facility since that time and also continued promises by the Greek authorities that a ban on holding captive cetaceans would be forthcoming, this has never happened and now looks extremely unlikely ever to become a reality, especially if, as it would appear, they are preparing to import more dolphins.
We will post an update as soon as further details are available/confirmed.