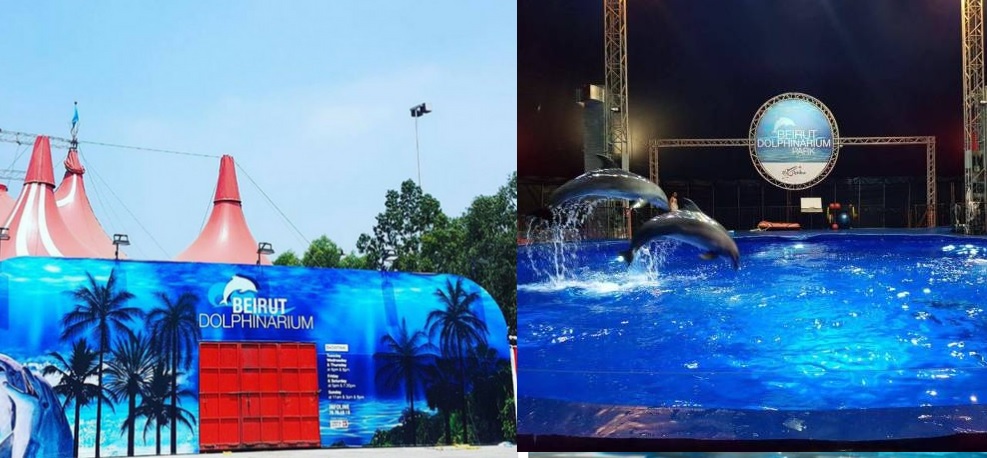 Marine Connection has been alerted to a temporary dolphin show/swim programme in Beirut operated by Cirque Du Liban, displaying dolphins currently on loan from Dolphina in Egypt.
This has been met with much local opposition and we have approached the authorities in Lebanon on behalf of ourselves, Animal Welfare Institute and Whale and Dolphin Conservation, providing information on the impacts captivity has on cetaceans also working alongside colleagues at Animals Lebanon and Against Animals in Entertainment Lebanon, requesting the show be closed.   Having been made aware of our concerns, several companies which had been supporting the facility, including McDonalds, have now withdrawn their support.  After being alerted Virgin has also confirmed their store in Beirut will no longer promote or sell tickets to the facility.
Marine Connection has long campaigned against the Dolphina facilities in Egypt (one in Sharm el-Sheikh, previously known as Dolphinella, from which we had two beluga whales confiscated) and their sister facility in Hurghada.  The company is operated by a father and son whose dolphins were sourced from Russia, Cairo and the notorious Taiji drive hunts.  The Hurghada dolphin facility is currently closed whilst the animals are 'on loan' in Beirut, meanwhile, the other dolphins continue to be displayed at the Dolphina facility in Sharm el-Sheikh.