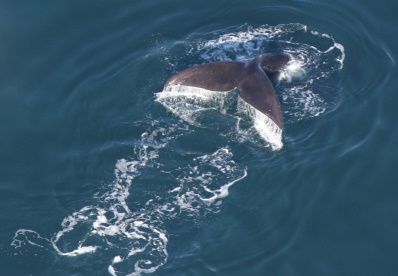 Researchers say they are encouraged by sightings of North Atlantic right whales in Cape Cod Bay. During an aerial surveillance recently, 14 of the rare whales were sighted within a few hours which marks a strong start to the season.
Last year 251 individuals were identified in the bay between December and May which gives researchers an incredible opportunity to gather new information, the rare whales return to Cape Cod Bay to feed every winter.
It is estimated there are only approximately 434 North Atlantic right whales in existence and U.S. and Canadian officials have been meeting in recent months to work on ways to better manage and protecting the remaining population.
Photo Credit: Center for Coastal Studies