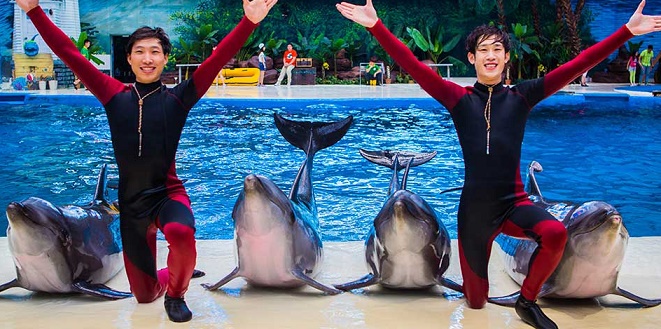 China's largest marine park operator, Haichang Ocean Parks Holdings, has been in discussion with several mainland state-owned infrastructure builders, to develop three to four ocean parks along China's new silk road in countries like Bangladesh and Madagascar.
Haichang has several ocean theme parks in China that exhibit beluga whales and dolphins. Their 3-billion-yuan Polar Ocean Park located at Nanhui in Shanghai's Pudong district, is to open in August 2018 and is expected to attract 3 million tourists a year.
Haichang aim to become the world's largest marine theme park operators. Chief Executive of Haichang, Wang Xuguang, has said that they are not targeting markets like Japan, Europe and America, and instead are focusing on markets in central Asia and Africa.
Photo Credit: Haichang Ocean Park