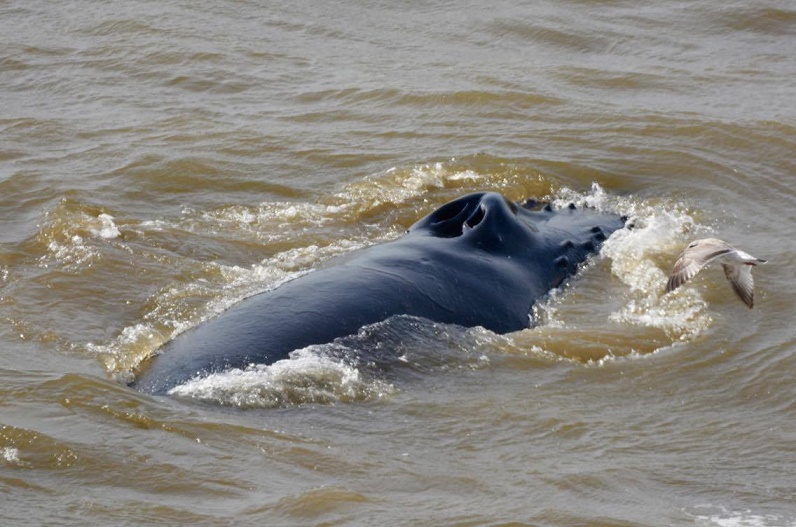 When a humpback whale appeared off the east coast of Scotland recently, photographers and wildlife enthusiasts flocked to the area in the hope of catching a glimpse of the majestic marine mammal. Watchers lined the cliff top at St Cyrus, delighted as shouts of 'humpback' went up when the whale was spotted close to shore.
Marine Connection's Liz Sandeman comments " As the weeks passed there was a noticeable increase in people looking for the whale and they were not disappointed, with many spectacular breaches daily before the humpback disappeared back out into deeper water. I spent a few days in the area monitoring the whale and although it has now gone, I was lucky to see the magnificent creature for myself."

Read the blog by colleague Ron Macdonald which gives more detail (and further images) about the humpbacks' time in the waters around St Cyrus.
Photo Credit: R Macdonald