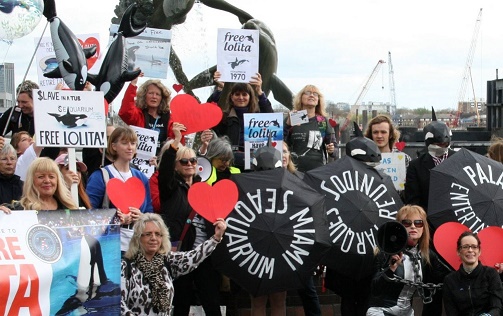 This weekend in the UK and USA advocates for Lolita the killer whale marched with one common aim – to ask Miami Seaquarium to retire her from performing, something she been forced to do at the facility for almost half a century since her capture from the wild in the waters of Puget Sound, Washington State in 1970.
The 'Miracle Marches' were held to highlight Lolita's story to the public and to appeal to those responsible for retaining her in captivity. In London the well-attended march started on the banks of the River Thames at the iconic Tower Bridge. The procession then advanced to the offices of Candover Investments in the City of London. Candover owns the largest amount of shares in the UK in Parques Reunidos whose US subsidiary, Palace Entertainment, owns Miami Seaquarium. There was a lot of public interest in Lolita's story. Postcards were handed out to onlookers and keynote speakers included Marine Connection co-founder Margaux Dodds, actor and animal advocate Dan Richardson and Greenwich University film student Emily George, who is producing a short documentary entitled 'The Whale Bowl' for her final year on Lolita, the world's loneliest Orca. The huge amount of effort made by the organisers is to be applauded – and London's continued commitment to the cause is admirable indeed.
If love could retire Lolita from captivity she would already be free. Sadly however her future is in the hands of those who have a financial interest in keeping her confined to her illegal, tiny tank. However with such growing support to have Lolita retired to more natural surroundings gaining momentum, we believe it is only a matter of time before things change – for Lolita we hope the show stops soon and she can finally return home.
The speeches can be viewed here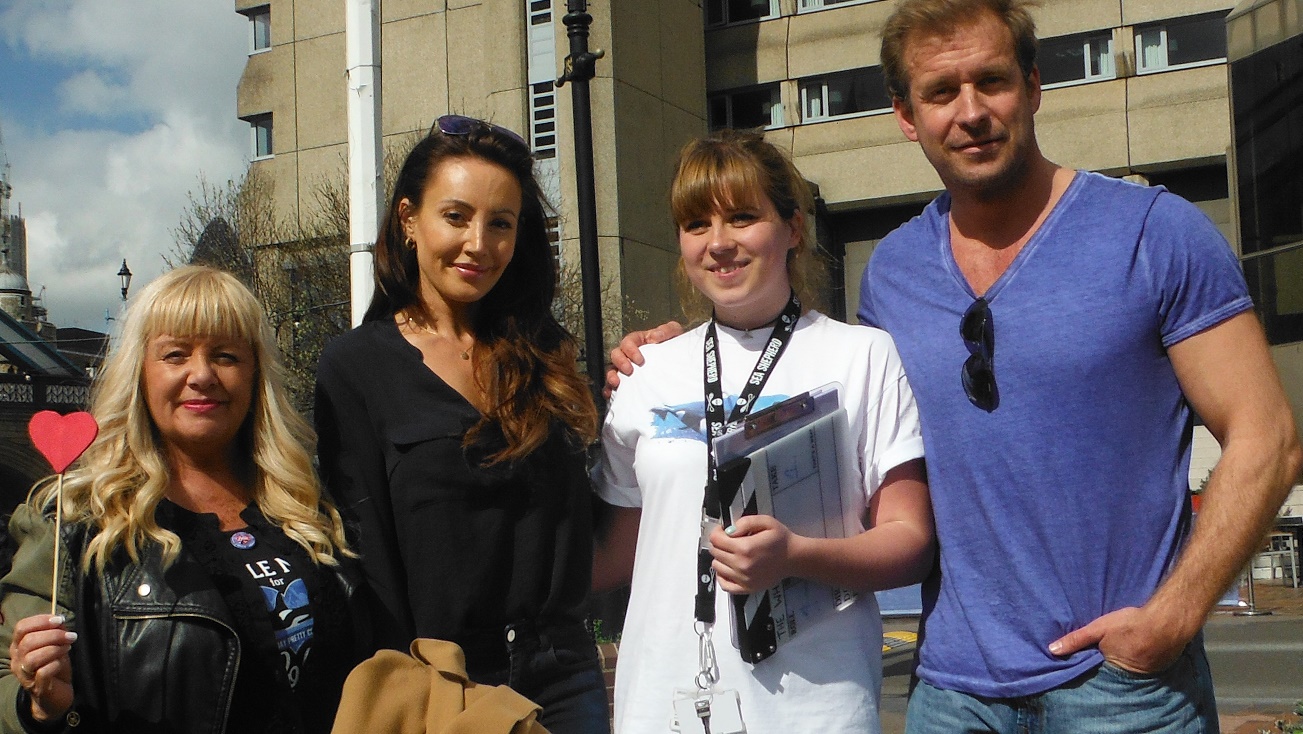 Photo Credits: J Phillips & Marine Connection