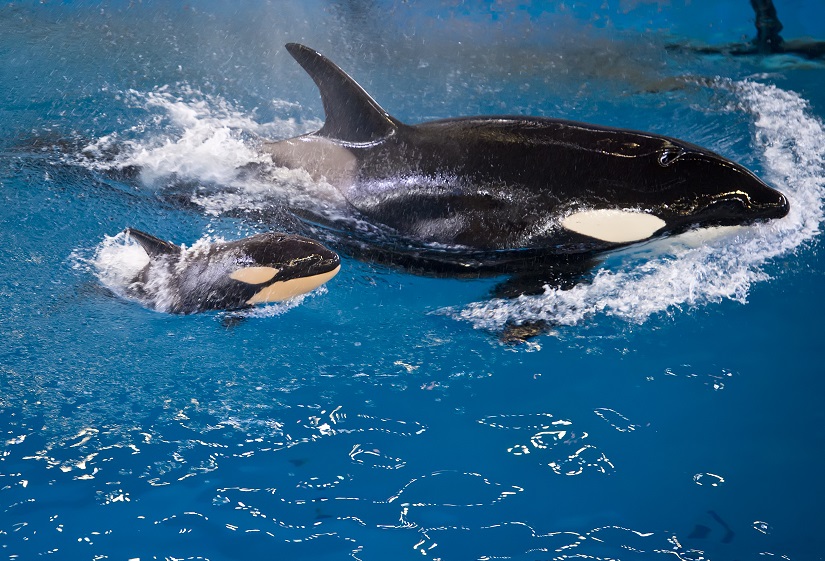 The last orca whale born in captivity under SeaWorld's former orca-breeding program has died at the San Antonio park.
3-month-old Kyara died Monday, July 24 after her health continued to decline over the weekend, she was showing possible signs of pneumonia. Infections have been responsible for 60 percent of the deaths of orcas at SeaWorld's three parks.
A post mortem examination to determine the cause of Kyara's death will be carried out but results could take weeks. SeaWorld has 22 orcas left in the U.S. The youngest, Amaya, was born in December 2014.
Photo Credit: SeaWorld Parks & Entertainment