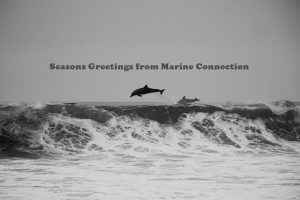 As 2016 draws to a close we take time to reflect back upon this year's campaigns.   We are delighted that this year has seen several changes in legislation to protect cetaceans and the decision by SeaWorld to stop performing orca shows is of course welcomed, however their dolphins are not so fortunate and we continue to campaign to end all cetacean shows, and captures from the wild to support this industry, around the globe.  At this time we also think of wild cetaceans who are under threat and those we have lost in the past year – the latest sadly a male southern resident orca found in the waters of British Columbia.  It is vital that this fragile, endangered population of orcas be protected and we will continue to support all efforts to have the dams which block access to their important food source, chinook salmon, removed.  We also continue to speak out in the UK on behalf of one of this resident population who remains in captivity, Lolita and with colleagues from Orca Network in the USA and campaigners here in the UK, continue our plea to Arle Capital and Parques Reunidos to allow her the opportunity to be retired to a seaside sanctuary, giving her the most precious gift of all – her freedom to return to the area she was born.  To this end, we are delighted to be supporting, and taking part in, the Miracle March for Lolita, on March 31st 2017 in London, we hope to see some of you there to help be Lolita's voice.
Thankfully 2016 has also been a year of positive news with the launch of proposals for the first ever marine mammal seaside sanctuary to care for ex-captive cetaceans. Although these plans are in the infancy stage, it is hoped that this can become a reality in the not too distant future and, as the captivity industry realise the change in public opinion on keeping captive cetaceans and are perhaps forced to close their facilities, will be somewhere for the animals to go to live out the remainder of their lives with no performance and for some, the opportunity of release. We very much welcome these developments and will continue our work to support establishment of these important facilities.
And what news could be better to end the year than to be advised that Barcelona Zoo is closing their dolphin facility – the first city in Spain to do so – bringing hope for the future to see an end to cetacean captivity.
Thank you to everyone who has supported our campaigns in the past year – looking forward to further success, with your support, in 2017.
Wishing a peaceful and happy festive season to all.
Margaux Dodds
Director