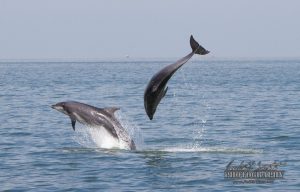 After many months of campaigning we were delighted to receive the news that Beijing Ruier Animal Breeding and Promoting Company, which had jointly applied for a license from the Namibian Government to capture free-ranging dolphins, seals and penguins for the aquarium trade in China, is no longer pursuing the office of Fisheries Minister, Bernard Esua to authorise the relevant permits.
Beijing Ruier Animal Breeding and Promoting Company has been working in partnership with local company Welwitschia Aquatic and Wildlife Scientific Research. In a statement they stressed their disappointment that the initial application had been leaked to the media which had resulted in attracting a significant amount of international attention from NGOs including Marine Connection, the scientific community, local campaigners and other concerned individuals worldwide. Details were also discovered revealing the companies planned to construct an aquarium in Namibia which would exhibit some of the wild-caught marine mammals sourced from the same capture operation.  The capture vessel Ryazanovka, is soon to depart from Walvis Bay where it is currently docked. Whilst this news is welcome, we will continue to be vigilant to ensure any new application is revealed and opposed.
Thank you to everyone who supported this campaign and worked alongside us to stop these captures from going ahead.
Please help our vital work on behalf of cetaceans
Photo Credit: Judith Scott