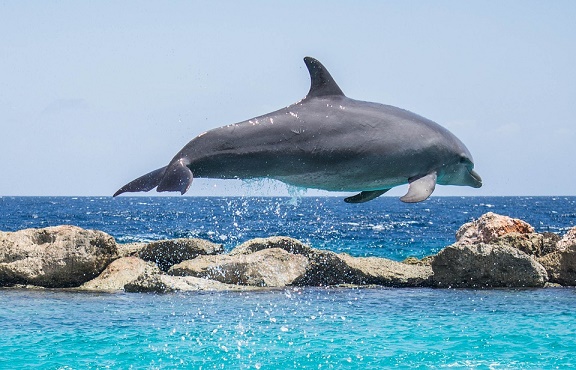 Having recently returned from a visit to Dolphin Discovery in Mexico, the company who wish to develop a dolphin facility on St Lucia, Prime Minister, Allen Chastanet commented to reporters that concerns raised by those in opposition to the proposed dolphin park on the island have in some cases misrepresented the facts about the development.
He suggested that no major excavation works would be required to house the facility and this is quite simply untrue. Not only would land areas on Pigeon Island be lost to construct the support mechanism and entertainment areas for the facility, but also the reef system in the area would be damaged by construction of the sea pens for the dolphins. He also seemed quite happy to overlook the amount of waste which would be generated by the dolphins in these pens stating that they would be located in the sea. It has been pointed out to the PM by Marine Connection, The St Lucia National Trust and concerned local residents that this waste does not simply wash away with the tide but settles to the bottom of the ocean and can present a health hazard to swimmers and endanger the protected marine environment.
Apparently, the Prime Minister, who has yet to respond to any of our correspondence, is now looking at another location on the public beachfront next to Pigeon Island which would mean locals would lose the use of around one-third of the beach area.
Please continue to add your support to stop this by signing the petition to the Prime Minister.