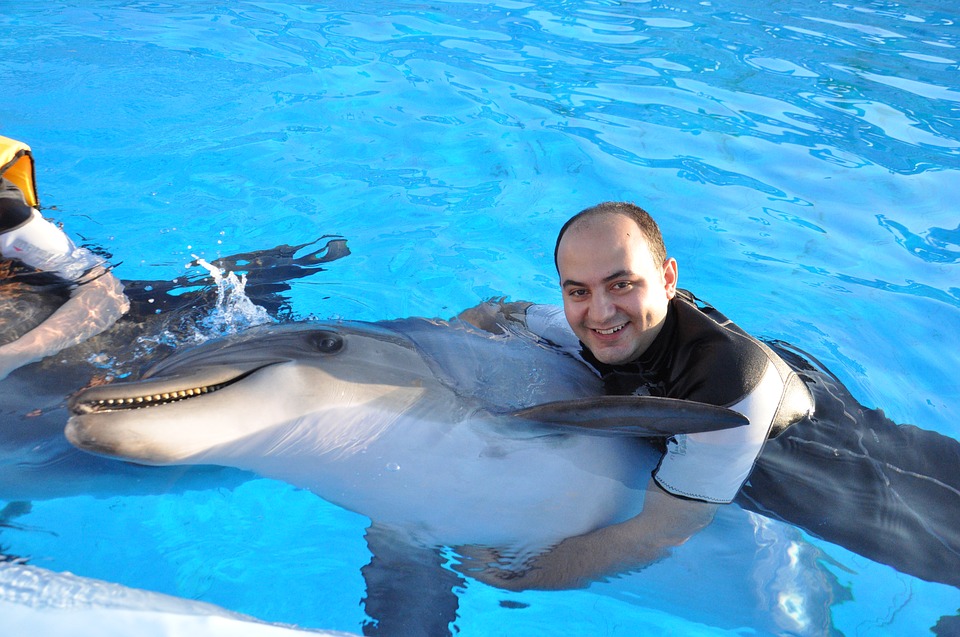 Marine Connection welcomes the news that Britain's second largest travel company Thomas Cook is dropping tours to several dolphinariums because the facilities do not meet its welfare standards.  The facilities no longer promoted by the travel agent include Ocean World in the Dominican Republic and Sealanya in Turkey, which offer dolphin swimming experiences and shows.
It is understood Thomas Cook told staff over the weekend to stop selling tickets to these shows. The independent report commissioned by the travel agent found 16 of the 25 destinations inspected did not meet the minimum standards of UK travel industry body ABTA, some dolphins were found with badly damaged skin. The tourist attractions audited also involved those that hold captive elephants. Thomas Cook is the first big name in the industry to drop some dolphin attractions, however, dozens of travel companies will continue to flout the ABTA animal welfare guidelines, making money, and lots of it by selling excursions to holidaymakers.   No state of the art captive aquarium or marine park can ever meet the complex needs of a dolphin or whale either socially, emotionally, psychologically or physically. The future for attractions that display whales and dolphins to the public has never been so uncertain.
Although we wish it would happen faster – the tide is definitely turning against companies promoting keeping cetaceans in captivity.
You do not need to touch dolphins to be touched by dolphins.