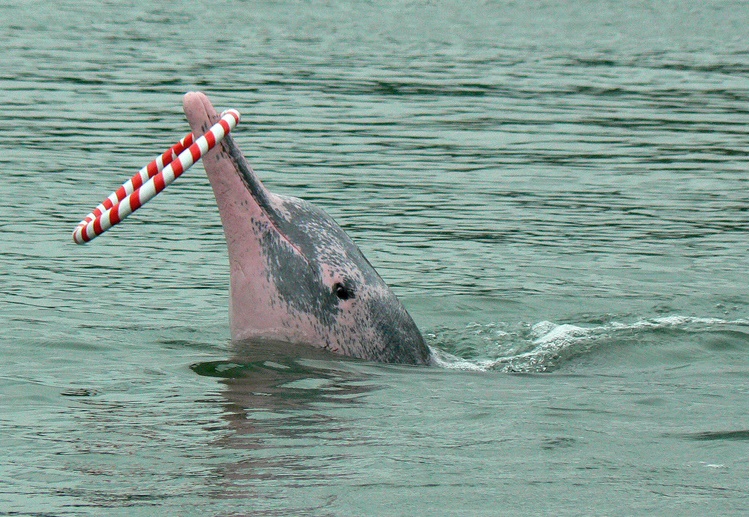 Marine Connection and others involved in monitoring the trade in dolphins and whales across borders and between countries worldwide have long complained about, and exposed, the lack of transparency in the marine park industry.
It has recently come to light that following the closure of Underwater World Singapore (UWS) in June 2016, the company claimed to have rehoused all their animals in suitable facilities, including the seven indo-pacific dolphins held there. Indo-Pacific dolphins are listed on Appendix I of CITES and permits are required from the local authority before any trade in Appendix I animals can be conducted.  In Singapore, the issue of permits is the responsibility of the Agriculture, Food and Veterinary Authority (AVA).
Trade data recently published by CITES shows that permits were issued by the AVA for five of the seven dolphins, who were exported in June last year to the Chimelong Ocean Kingdom in China – where only four of the dolphins are currently on display.  Exactly where are these three missing dolphins?  One, which was exported to China but is not on display, and two, (Han and Speedy), which used to be at UWS but were apparently never exported.
Haw Paw Corporation (former owners of UWS) and AVA have declined to comment, citing organisational confidentiality.  This latest discovery further highlights that the trade in marine mammals suffers from a lack of transparency, insufficient/inadequate monitoring and little accountability for traders and those who hold them in captive environments.
Photo Credit: A Knight