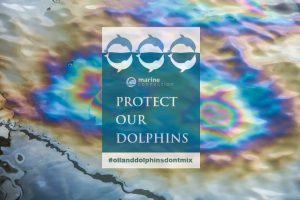 Thank you to everyone who has supported the campaign so far to stop the transfers of millions of tonnes of crude oil in the open waters of the Moray Firth, home to a resident bottlenose dolphin population, harbour porpoises and other amazing marine life (most recently sightings of two humpback whales!). The application has been met with considerable objection from members of the public, MSPs, councillors and local businesses. Following the Maritime Coastal Agency (MCA) initial assessment of the Cromarty Firth Port Authority (CFPA) application, a number of areas were identified as needing to be more refined and it was requested that an amended application be submitted.
It was initially stated that this amended CFPA application would be circulated only to statutory consultees and would not be available to the public, which was very concerning. We have however been notified that the MCA, who regulate all ship to ship oil transfers in UK waters, will direct the CFPA to undertake a second public consultation when the revised application has been submitted.
Marine Connection continue to support the campaign, led by local group Cromarty Rising, but we also need your help. No matter where you live, you can support the campaign to help protect these dolphins and other marine life in the Moray Firth area.
The world's most Northerly resident bottlenose dolphin population are at risk!
PLEASE SIGN THE PETITION