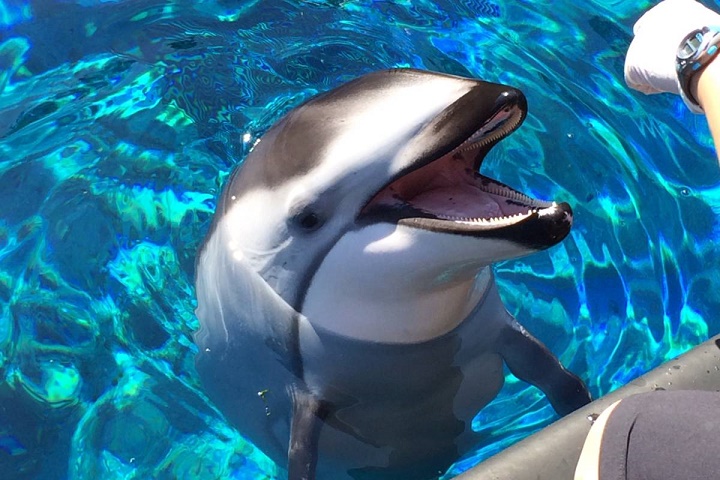 Vancouver's park board did not have the authority to ban cetaceans at the city's aquarium, a British Columbia judge has ruled. This recent decision follows the Vancouver Aquarium's announcement that it will end the practice of displaying cetaceans in captivity.
In May 2017, the Vancouver park board voted to phase out cetacean captivity at the aquarium, which is located on land controlled by the board. Park commissioners passed a bylaw amendment that forbade the aquarium from adding new cetaceans to its programs. Shortly after, the aquarium said it was filing for a judicial review of the park board's decision. B.C. Supreme Court Justice Andrew Mayer did not make a decision on the question of marine mammal captivity, instead, he wrote that the agreement that exists between the park board and the Vancouver Aquarium states that the former will not interfere in the day-to-day activities of the later. Therefore, the park board lacks the authority to tell the aquarium it cannot display cetaceans in Stanley Park.
The Vancouver park board issued a brief statement saying it was reviewing the decision and would not comment further.  "The Park Board is obviously disappointed with the conclusion the court reached in this matter," it reads. "The Board will be reviewing the reasons for judgment and considering its options going forward."
The aquarium has also said that it is reviewing the decision and does not yet know what further action if any, it will take. On January 18, aquarium CEO John Nightingale announced the organization was phasing out whale and dolphin displays but included one exception. The Pacific white-sided dolphin named Helen could not be released into the wild and would remain in Stanley Park.
Photo Credit: Global News