At Marine Connection our work is motivated by the belief that every cetacean – whether dolphin, whale or porpoise – is entitled to a life free from confinement, suffering, fear or distress.
Our campaigns aim to emphasise the rights of cetaceans as non-human persons.
Our mission is to inspire and educate the global community to help create a better, safer world for all cetaceans. Each and every one of us can make a difference, and together we can achieve significant change.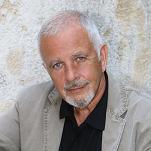 "Supporting the work of the Marine Connection was a decision taken with great responsibility as I am aware my patronage of the charity and their cause may encourage others. Marine Connection campaigns are extremely effective in supporting dolphin and whale protection and conservation, all money donated is spent with care, therefore I have no hesitation in giving my wholehearted support to the charity and their work."
David Essex OBE
(Patron)
Photo Credits: Main pic – Judith Scott Photography, Captivity – Dziss26, Bycatch – M Gavet, Drive Hunts – Elsa Nature Conservancy,
Strandings – F Archell (BDMLR), Solitary Cetaceans – Terry Whittaker, Whaling – M Dodds