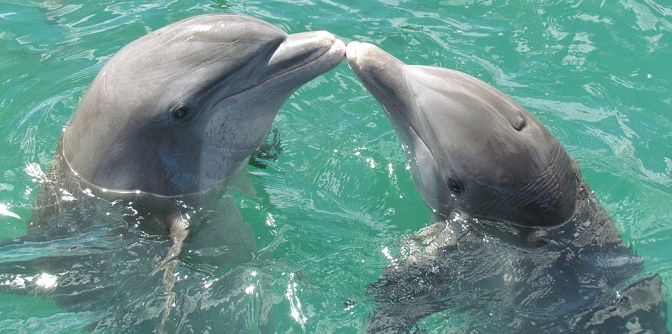 The theme park on Yas Island will be an indoor attraction so that it can attract visitors year-round. The first SeaWorld park developed without orcas, it will integrate up-close animal experiences, possibly dolphin swim programmes.
This new facility is being located indoors to allow it to operate 12 months of the year. This means that the animals housed there will have to live 24 hours a day, 365 days a year in tanks with artificial light and air. This reinforces the fact that the conditions at Yas Island are not 'natural' for marine mammals such as dolphins. If indeed it were only being used as a research, rescue, rehabilitation and return facility, and not holding marine mammals permanently to exhibit, operated solely with a conservation focus, that would indeed be commendable, however it is clearly first and foremost an attraction with the aim of profit and attracting visitors, rather than a rescue centre, and to subject animals to confinement in unnatural conditions simply to this end is unacceptable.
Local developer Miral is developing the SeaWorld project whose broader plans is to double visitor numbers to Yas Island to 48 million by 2022.