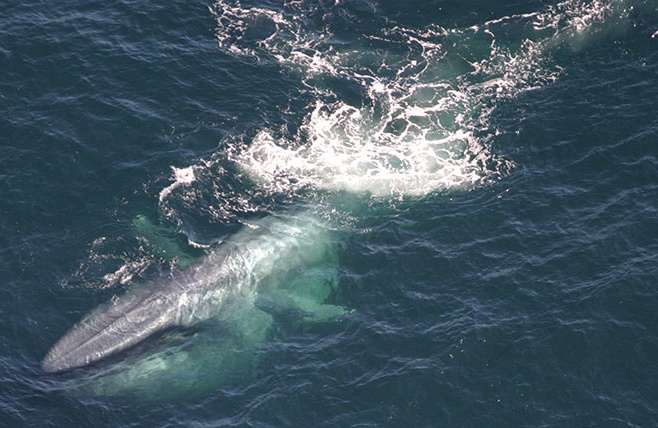 An important habitat for New Zealand's only known population of critically endangered blue whale is now at risk from destructive seabed mining after an Environmental Protection Authority (EPA) ruling.
Trans Tasman Resources Limited applied to undertake iron sand seabed mining between South Taranaki and Golden Bay which involves sucking up 8000 tonnes of seabed sediment per hour. The area is not only home to critically endangered blue whales, possibly one of only five known in the Southern Hemisphere outside of Antarctica but also for at least a further 33 species of marine mammals, including Hector's and Māui dolphins, and an important migratory corridor for humpback whales.
The EPA granted their marine consent application in a split decision from the EPA's decision making committee, where two of four committee members provided a dissenting viewpoint. Seabed mining causes catastrophic damage to the seafloor, and affect seabirds, fish, and marine mammals along with generating constant noise that can be heard over vast areas of ocean. A total of 13,733 submissions were received on the application, the highest number of submissions the EPA has received on any application since it was established in 2011.
Photo Credit: NOAA