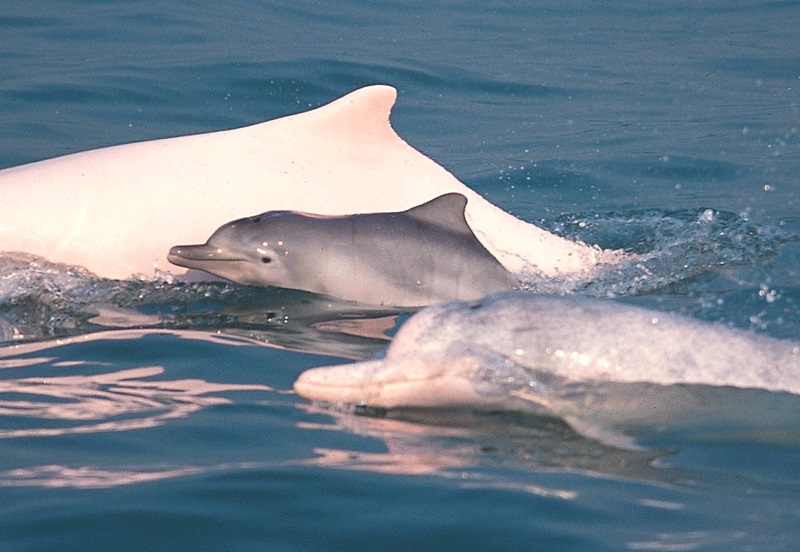 According to the latest official statistics, the number of Chinese white dolphins in Hong Kong waters has been decreasing.
The dolphins rely on the city's waters as part of their home range but the species population is declining at an annual rate of 2.5 per cent.  The construction of the Hong Kong-Zhuhai-Macau Bridge has had a great impact on the habitat of the Chinese white dolphin and construction of the planned third runway and the high-speed ferries that regularly pass the waters are further threats to the animals' survival.
The 2016/17 Marine Mammals Monitoring Report published by the Agriculture, Fisheries and Conservation Department (AFCD), state there are only 47 sightings of the dolphins in the waters off Lantau, where they tend to appear most often – the lowest since 2002.
Photo Credit: HKDCS