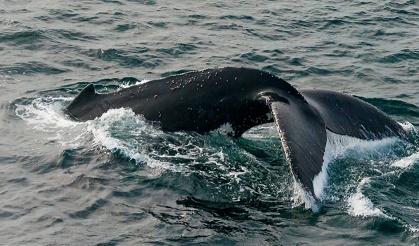 The California Department of Fish and Wildlife recently contacted crab fisherman asking them to pull their pots early from Monterey Bay.
Normally the season operates from mid-November but this year because of high levels of domoic acid off the California coast the crab season didn't commence until March which has played a role in the increase in whale entanglements this spring – seven whale entanglements in 10 days which have involved mainly humpback whales as they spend time in the Bay around this period, feeding.
The positive feedback from representatives with fishing alliances in Monterey have said they will cooperate and get fleets to pull their pots and although not hugely happy with the requests, crabbers will end their season about a month early. The commercial crab season usually ends June 30.