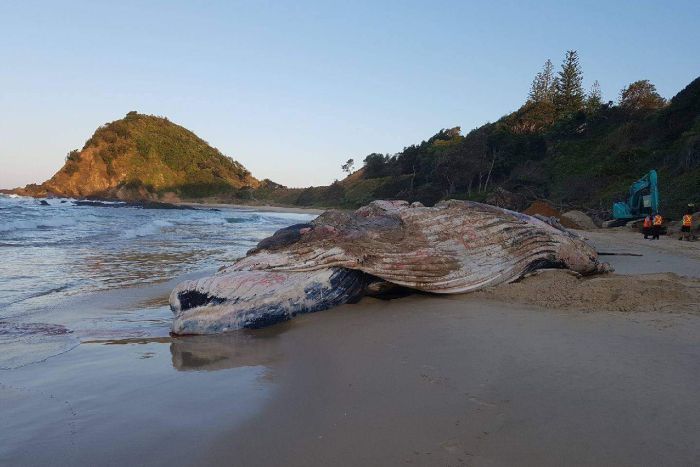 A humpback whale, which died on a NSW mid-north coast beach, Australia had dragged  fishing gear/ ropes more than 1,700 kilometres.
The whale was initially freed from its entanglement but beached itself a few hours later. The  gear the whale was caught-up in has been identified as coming from Tasmania and possibly tangled for at least a year due to the condition of the animal. Such entanglements often prove to be fatal.
The annual southerly migration of humpbacks is underway, returning from their warm water feeding grounds in southern Queensland to their Antarctic krill feeding grounds.
Photo Credit: NSW National Parks and Wildlife